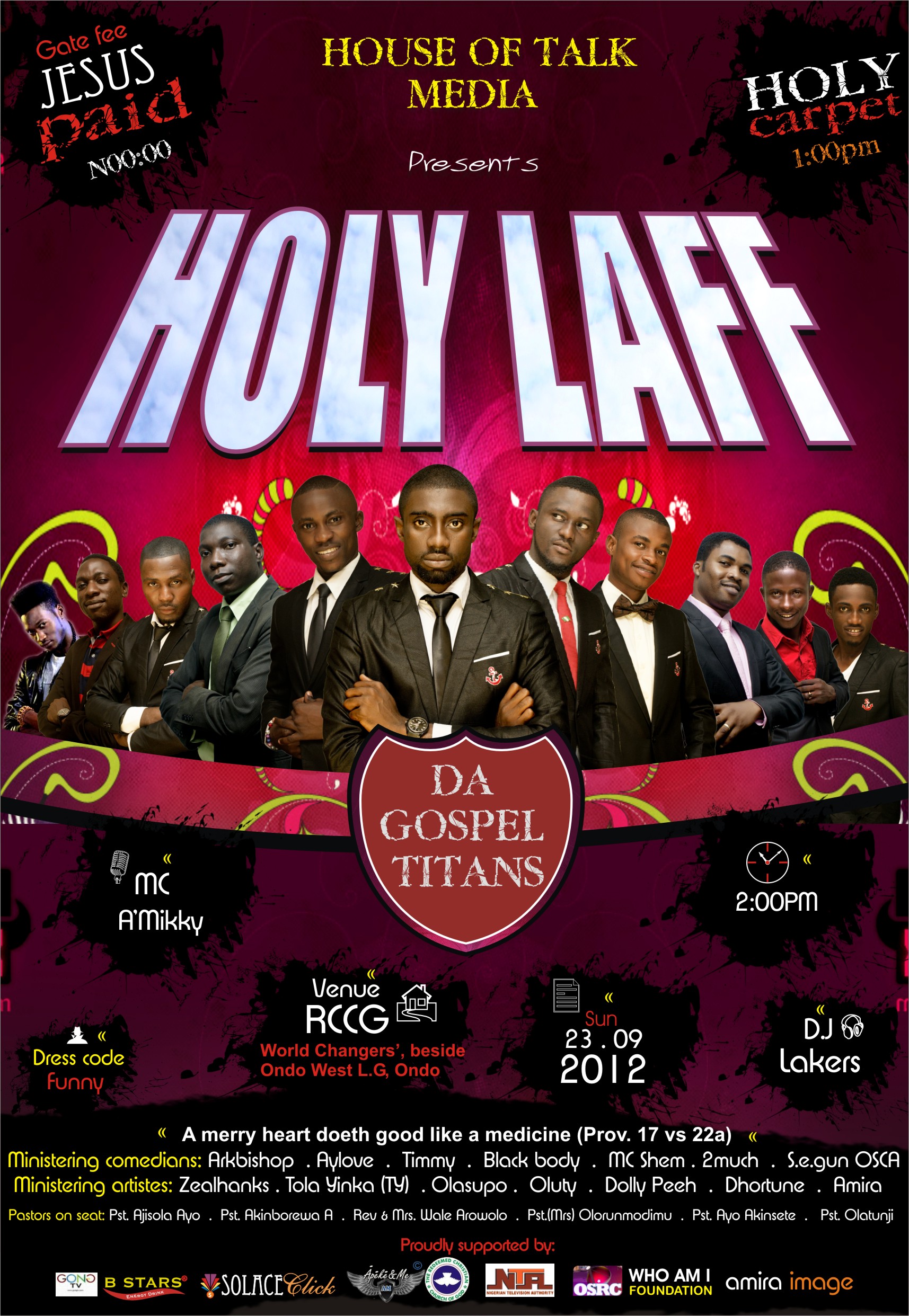 Something historical is about to happen as House of Talk Media unleash HOLY LAFF: DA GOSPEL TITANS in a comedy concert set to heal the body and soul, mend all broken hearts and give overwhelming joy to everyone who wants it.
Featuring stage killing comedians- Arkbishop, Ay-love, Timmy, Blackbody, Mc Shem, 2much, S.e.gun (Ambassador to Ondo State on comedy).
Musical sing-spiration- Oluty (Quantum Vibez ,Zeal Hanks, T.Y(Tola Yinka),Dhortune, Peter Amira and lots
Date: Sunday 23rd September
Venue: RCCG WORLD CHANGERS MEGA CHURCH Ondo Town (ONDO STATE)
Time: 2.00pm (Holy Carpet-1.00pm) by Akpeke n Me photography.
This event is proudly supported by- RCCG, OSRC, NTA, GONGTV, SUCCESS Group of Schools, Solace Click, House of Talk Mdeia, WHO AM I FOUNDATION, B-STAR Beverages, AKPEKE n ME Photography, Missity Xpressions, Amira Image.
For further info
Call 07068382395, 0805505607 or Pin: 3234ABD2